Dr. Brad Berryhill of Cairn Dental uses over 18 years of dental care experience to provide patients with Golden Colorado's best dentistry.
Combining Experience & Expertise
Cairn Dental in Golden Colorado is a dental practice powered by one experienced dentist — Dr. Brad Berryhill. Our skilled dentist and staff combine over 52 years in the field of dentistry, having treated countless patients and their families along the way. It is our pleasure to offer patients comprehensive answers to their dental questions. We work together with patients to provide exceptional general dentistry, along with dental implants, dental crowns, sleep apnea solutions, Invisalign, and more, all using state-of-the-art technology. If you have been searching for a dentist who can deliver quality dental care with experience and expertise you can depend on, your search has ended. Schedule your next dentist's appointment with Cairn Dental and benefit from the comfortable dentistry that only comes with more than a decade of experience.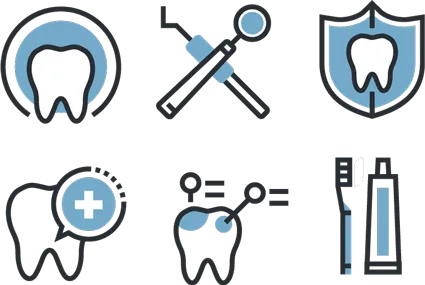 100% of our patients say they would recommend us to a friend.
Dr. Berryhill has completed over 120 hours of continuing education when his license only requires 30